In the past eight years, gas prices have dropped significantly but Americans are still getting excited over saving more fuel with new resourceful vehicles. Recently, the Consumer Reports Study stated that just over half of drivers in America foresee the next car they purchase will have improved gas mileage. For normal car buyers, going green can feel a little intimidating, particularly if you have never owned a fuel efficient vehicle before. Below are the most important green buying tips that can educate you and help save more money in the long run.
History of Green Vehicles
There are many differences in green vehicles today. This can make purchasing a green vehicle a little complicated for your first time. Green Vehicles are either a hybrid, or electric and you need to know the difference to make sure the vehicle you purchase is right for you. Most people would not believe that the use of electric vehicles dates back to the 1830s. Back then electric cars became high in demand and stayed that way through the 19th century. Henry Ford disrupted the green movement with his invention of the assembly line. Ford made engines that were cheaper to produce and therefore made it less expensive for the consumer to purchase. As a result electric cars became less popular and almost nonexistent.
Today, most gas stations and highway rest stops are better equipped to help those driving electric cars. The biggest concern for green drivers is the distance that can be driven on a single charge. Car manufacturers are hoping to increase the mileage driven on one charge and so far Tesla is beating other companies with the Model S 85D that can drive 270 miles on one charge. Generally electric or green cars can drive an average of about 100 miles before needing to stop. Hybrid vehicles were created in 1997 by Toyota to alleviate the gap between internal combustion engines and electric ones. Hybrid vehicles have both motors installed and allow for drivers to still keep the ability to drive many miles while still being ecofriendly.
Hybrid Vehicles
The HEV or Hybrid Electric Vehicle was the first of it's kind and it allowed for the driver to use a gasoline engine when traveling at high speeds then switches to electric once a slower pace reached. An HEV never needs to be connected to electricity because the electric motor is able to recharge using the excess energy from the vehicle braking; this concept is referred to as regenerative braking. Hybrid Electric Vehicles come standard with both engines to make the car more resourceful. The electric vehicles that require charging are known as Plug In Hybrid Electric Vehicles or PHEV. These cars vary from HEV because the electric motor, as opposed to the gas motor, is the primary energy source.
This is the main reason why PHEVs require a recharge in between trips. The PHEV will utilize the electric engine up until the charge runs out and then switch to gasoline. The gasoline motor help to recharge the electric battery while keeping your vehicle moving on the road. This is very helpful for drivers that want to go green but still are new to electric vehicle customs. Hybrid cars have come a long way, and both HEV and PHEV vehicles can help save money at the gas station but it is important to do research of the different models available on the market. Some companies may have the same distance limits to their electric engines while one may still be more fuel efficient than the other.
Charging Electric Vehicles
Electric Vehicles and PHEVs require a charging station at home or out traveling and finding an electric station is much more challenging then pulling into a gas station to fuel up.
Owners of electric vehicles take advantage of setting up a charging station at their place of residence. The vehicle is able to charge easily in a garage or even outside while it is storming, as long as there is a usable outlet. There are two types of vehicle chargers, the AC Level 1 that can restock 5 miles per charging hour, and the AC Level 2 that will replenish the battery twice as fast. It is important to consider the monetary saving when comparing the electric motors to gasoline ones. The U.S. Department of Energy stated that cost to recharge an electric battery would be the same expense as running a residential air conditioner for roughly six hours. Electric vehicle owners should always leave the house considering where or when their next charge will be. Luckily, a new website PlugShare allows members to view charging stations that are nearby to their location and also a map of public stations close to your destination. Another great feature in PlugShare is a list of available residential chargers provided by other registered users. Not all charging stations are made the same, so pay close attention to your electric vehicle requirements.
The Government Encourages Green Vehicles
Although hybrid and electric vehicles may be very expensive, and it may difficult worrying about charging stations, the IRS and some local governments have helped to increase the benefits by offering tax cuts for electrical vehicle owners.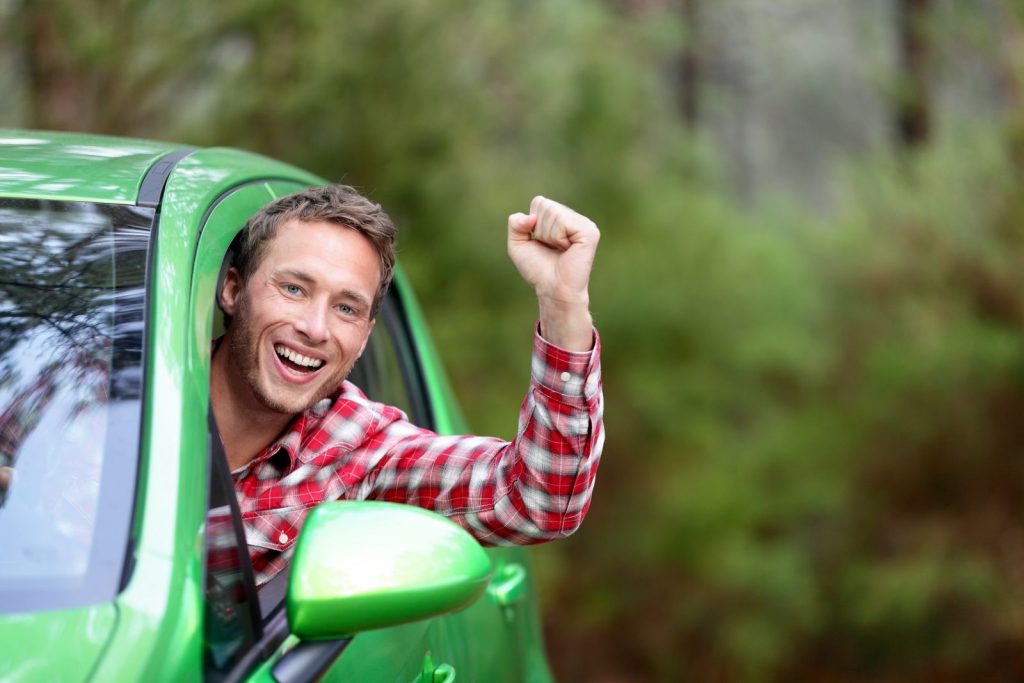 Explained in more detail, the IRS applies a credit to all owners who bought an electric vehicle after the date of December 31st 2009. The general amount credited back to owners was about $2,500 but could be at maximum $7,500. Your vehicles battery capacity is another factor in the amount of money credited back to you so it is best to check with your vehicle manufacturer.
The credit received for purchasing your electric vehicle will be shown on your tax statement deducted from the amount of income tax you owe. If your income taxes due are less than the credit applied from the IRS then you will not have to pay any income taxes, however, there will be no reimbursements for the difference. It is important to mention that an electric vehicle must be bought new for the credit to be applied. Electric vehicles available for sale that are used or leased will not qualify for a refund. Another note to mention would be that after the vehicle manufacturer has sold 200,000 electric vehicles, the credit will no longer be valid. When buying an electric vehicle of fuel efficient car, check with your state as there are other discounts for purchasing or installing charging locations.
Other Resourceful Options
Electric Cars and Hybrid Vehicles offer great ecofriendly options for traveling. Although most people think about HEVs when they go green, there are some other options available to the consumer to help reduce waste and emissions as well.
Diesel Engines
It was once known that diesel engines produced a large volume of emissions, but today, the current diesel engines produce less pollution then the typical gasoline engine. Drivers can also travel a longer distance on a full diesel tank and the price to fuel up is usually about the same as gas. Finding a diesel gas station is not difficult as most stations have a diesel pump installed. Also, can always be an alternative choice for someone who does not want an electric vehicle.
Conscious Driving
You do not have to go buy a new vehicle to help save on fuel. There are some conscious choices the driver and passengers of the car can make to improve your cars proficiency. Techniques such as rolling down the windows instead of using the air conditioner or changing your driving route to avoid more stops can help increase your gas mileage. Drivers should avoid changing speeds when on the highway and keep the vehicle at a steady pace.
These can help save some money and wear on your car. Another way to save some fuel for your vehicle is coasting to a stoplight instead or slamming on the brakes at the last minute. Also, always remember, the faster you are driving, the more fuel you are using. These conscious driving practices may be difficult to begin, but will ultimately end up saving you money and your vehicle some years.
Caring For Your Car
Caring for your car can help lengthen its life and effectiveness as a vehicle in top condition will be most fuel efficient. Vehicle owners should make a point to read the cars manual and adhere to the recommended service schedule. Having a professional properly inflate the tires and look over the vehicle every so often will prevent future problems and increase fuel mileage. Cleaning out the items in your vehicle can save some gas too because hefty objects can weigh on the car and reduce gas mileage.
Leaving Your Vehicle At Home
Although not an option for everyone, leaving your vehicle at home and driving less is the best possible way to reduce your emissions. Mapping out the best and closest driving routes can make a big change in your gas if taking the bus is not for you. People can research on google and other map services a fuel conscious route to work or everyday stops. Alternatively, scheduling a carpool with some coworkers can help make the drive more fun and save everyone involved some money.
Reduce Your Carbon Footprint
There are many ways that people are able to reduce their carbon footprint and also save some money. Being conscious about the environment should not mean limiting your daily interactions, but rather change them for the better. Considering an alternative fuel vehicle can help preserve our green earth for generations to come.