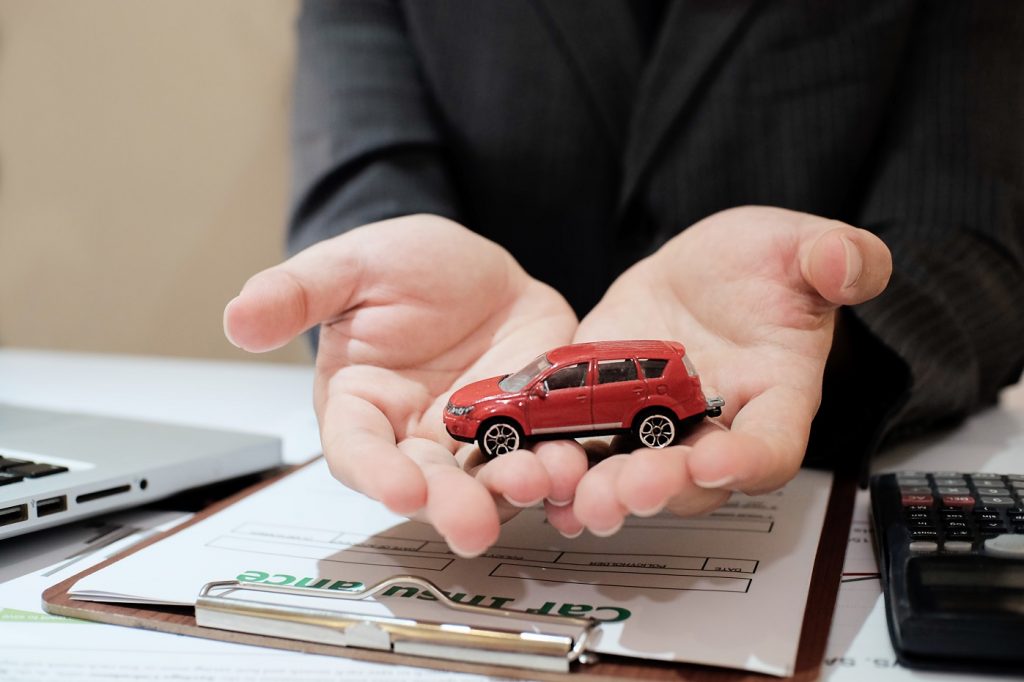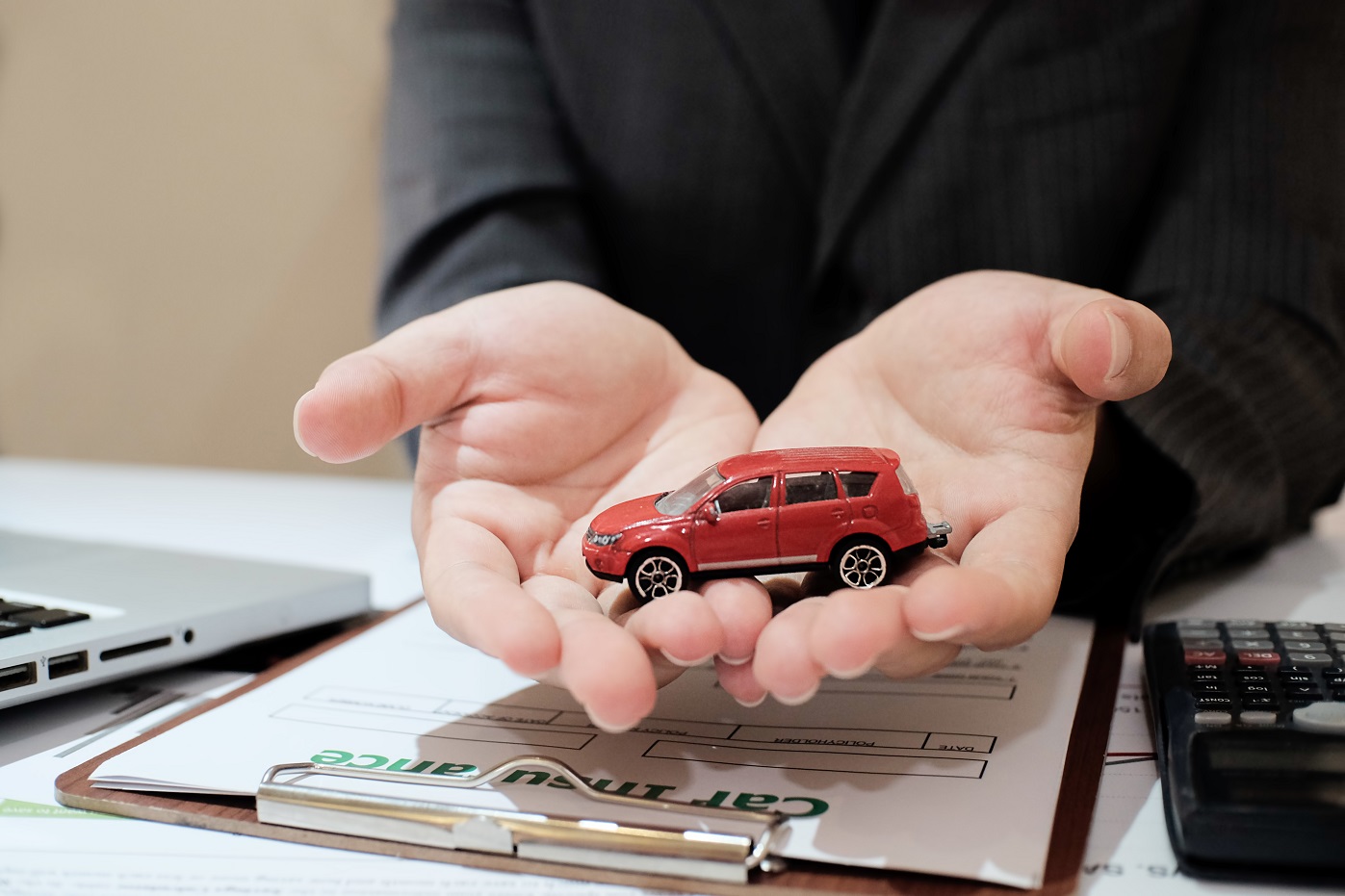 Your Guide To Car Warranties – Purchase And Renew!
Regardless of the condition of your car, it is a helpful thing to get a car warranty, and in case you already have one, renew it before it expires.
The concept of car warranty, itself, however, is not simple, since there are multiple factors that come into play, which greatly determine the type, size and use of your warranty. Moreover, if you do not see carefully, you may just end up paying more than you need to for your car.
You must also know about the difference between your car warranty and your auto insurance and see to it that they neither overlap nor leave you vulnerable, so that both your car and your finance remain protected.
What is a car warranty?
A car warranty is a legal document from vehicle dealer or manufacturer, which promises to cover all repair and replacement-related costs which may occur during the specified warranty period.
Usually, said repairs include broken, defective, faulty, or recalled auto parts.
That being said, vehicle warranties don't cover damages occurred due to reasons such as collisions, accidents, negligence, damage from weather, chemicals or fire, and most importantly, theft.
A car warranty is either time-based (like 3 years), or mileage-based (like 36,000 miles). The exact times, however, vary depending on the dealer and/or manufacturer.
How much do car warranties cost?
For both used and new car warranties, you, the owner, are required to pay a flat fee in order to be eligible to repair or replacement costs.
Deductibles on warranties vary depending on the brand and the type of ownership of the vehicle (i.e. if the car is new or if it is certified pre-owned).
What is an extended car warranty?
If the original warranty on your car expires, you have the option to extend the time or mileage in exchange for a fee. This is also sometimes called a service contract, which provides for repairs and maintenance.
Sold by car dealers and manufacturers, as well as independent providers, extended car warranties only go into effect once your original warranty is effectively over.
As with the cost of a car warranty, the cost of the extended warranty will vary on the basis of past repairs and mileage count – those with less of these will be available at a cheaper warranty price. While extended warranties are offered by independent third-parties, these can often get tricky. mainly due to the untrustworthy nature of said companies.
What is a used car warranty?
Car warranties are not exclusive to owners of new cars. Those with used cars can get a certified pre-owned car (CPO) warranty, which will cover their repair costs.
Much like new car warranties, used car warranties have their criteria and limitations as regards the type and length of coverages. Generally, though, their coverages are lesser than of a new car's, and last between 3 months and 3 years.
What kind of repairs are covered by a car warranty?
When purchasing a warranty for your vehicle, you must be clear with your dealer on the following points:
– The time period of the warranty
– Point-of-contact for servicing
– The kind of repairs and the car parts which are covered
– Any and all conditions as well as limitations within the warranty
How are auto insurance and car warranties different?
While the two may sound similar at first glance, they are two very different legal documents. While car insurances cover all kinds of damages and risks like collisions, accidents, weather and chemical damage and even daily wear-and-tear, car warranties are simple a guarantee on the car's quality that is made by the manufacturer and/or dealer.
Overall, one can say that a car insurance is more stable and wide-ranging.
Is it possible to lose one's car warranty?
In a word – yes. Vehicle warranties may be deemed ineffective or void if it is found that your car is not regularly maintained, does not follow protocols, and/or is otherwise neglected by you.
Regular maintenance includes periodic tire rotations, fluid checks, oil changes, and checking of parts like brake pads and belt replacement, among others.
 A few good practices…
As mentioned before, there are ways to make sure that your car warranty remains active and functional. There are also ways (other than maintenance and upkeep) to get the best out of your car warranty.
– Read your warranty carefully: Doing so will allow you to gain knowledge of the details of your coverage, complete with the warranty period, conditions as well as limitations.
– Keep all records: Receipts for even the most minor repairs performed on your vehicle should be kept safe and separate. One great way to do that is to make a file and keep your repair and inspection-related records, regardless of who covers it. Having these receipts will also allow you to prove your innocence in case your dealer or manufacturer accuses you of being negligent and tries to void your warranty.
– Fight for your rights: If you find that your warranty claim has been unfairly declared void, you must speak with a supervisor. You can also try going to another dealer, contacting the manufacturer, filing a complaint with the FTC.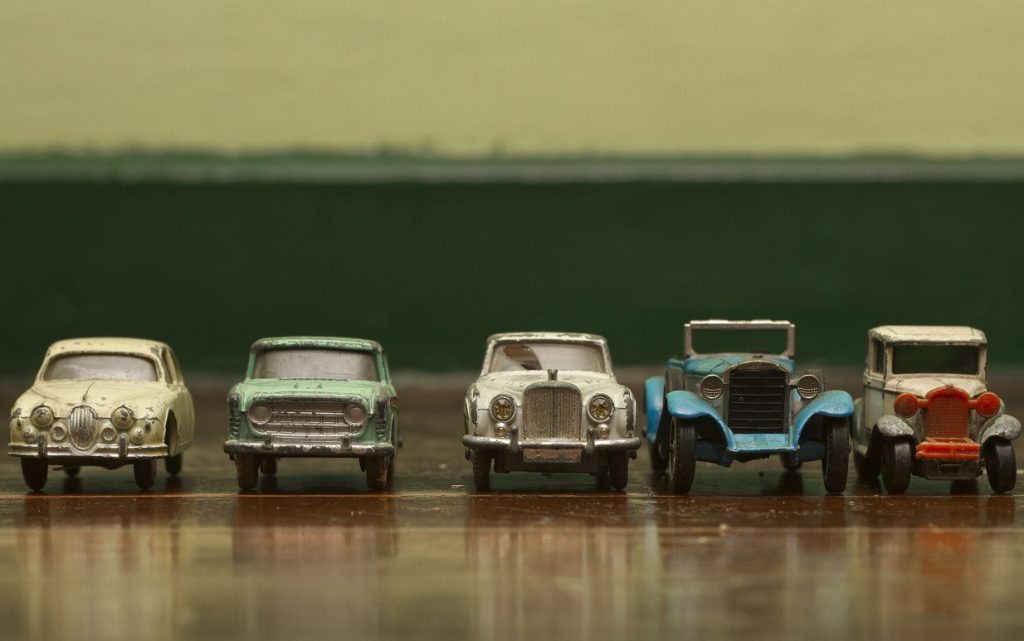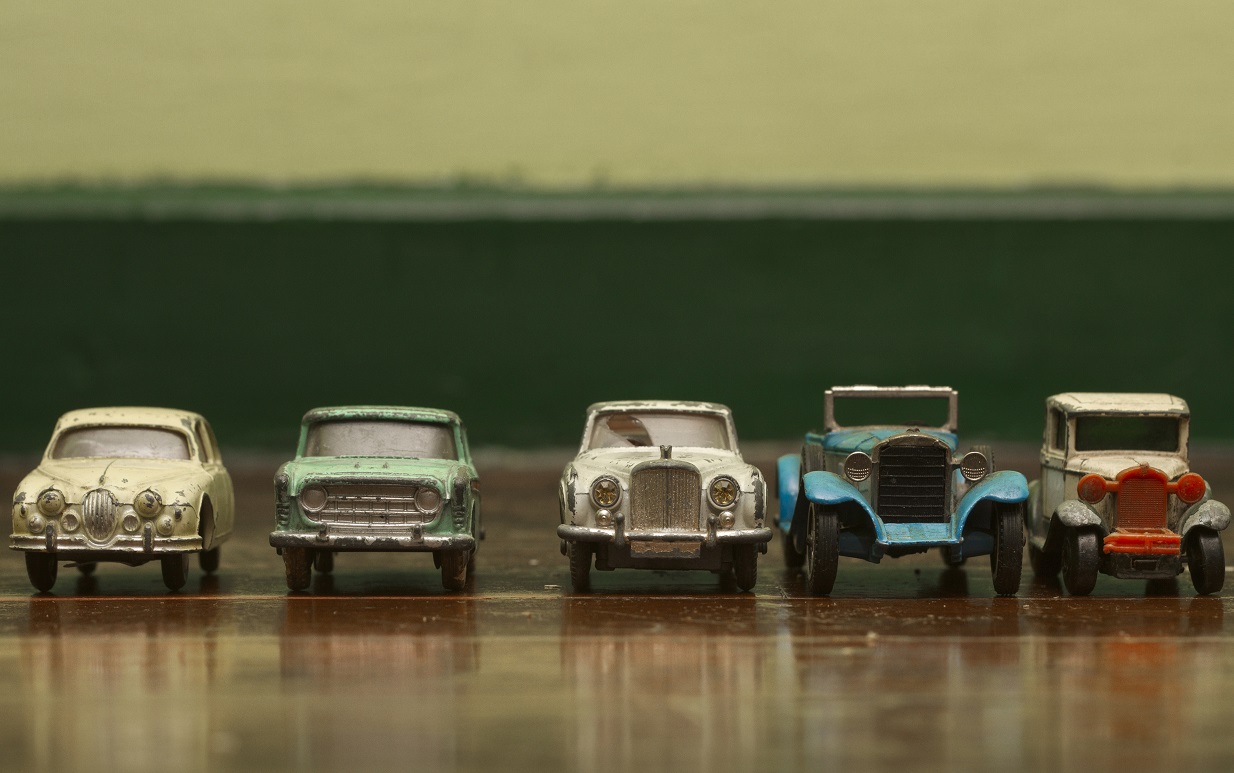 Reducing Insurance Coverage On Your Old Car
If you're one of those who keeps looking for tips to save on insurance online, chances of you knowing this is very high – if the car you own is an older one, you must have a reduced insurance coverage.
While many people know about this tip (and even follow it if its applicable to them), they are not aware of why and/or how they must reduce their insurance coverage. Which is why we've decided to save you the trouble and explain it in a way you can understand and act on!
Getting collision or comprehensive insurance is not a mandatory legal requirement
Generally speaking, "car insurance" is a term that refers to a group of different insurance policies rather than a single one. While it is good practice to have all these policies as a part of your insurance coverage, it is not legally mandatory for you to actually have all of them. The legal minimum in all (bar one i.e. New Hampshire) states in the US is to have a liability insurance at the very least. Without a liability insurance, it is illegal for you to drive at all. Even in New Hampshire, drivers have to prove their ability to have enough funds to cover any damage caused by them.
A relatively cheap insurance, liability insurance protects you against the costs that you would have to pay if inflict any harm on people and/or property while driving. This includes both bodily harm as well as vehicle and property damage.
Ironically, most drivers in the US actually have collision and comprehensive insurance, instead of liability insurance. While collision insurance protects you against damage to your own car if it hits (or is hit by) another, comprehensive insurance protects you against losses that were indirectly caused by your collision, such as property damage, flooding or property etc.
If your vehicle is old, you're probably paying much more than what is needed
If the vehicle you're driving is an older one, you're probably paying way to much for your insurance policy – which is basically pointless! By leaving out comprehensive and collision coverage from your insurance policy (which is not a legal requirement anyway), you will be able to save up hundreds (if not thousands) of dollars.
Saving up on money? Don't go on that spending spree!
Now that you've dropped all those unnecessary coverage, you're saving up on quite a bit of money. It is only natural to want to spend it on something you've always wanted. That's not the smartest idea, though. Even if you've dropped the coverage, you'll need to make repairs and/or pay should you ever be involved in collision. You're better off making an "emergency fund," which can act as your own personal insurance plan should you ever need to pay for vehicle repairs out of your own pocket.
How old is too old (your car, that is)?
Typically, there's not criteria or bar you can use to classify your car as an "older" model. That being said, there are certain guidelines you can keep in mind, and certain questions you can ask yourself.
Here's one such question: If your car needed multiple repairs all of a sudden, would it be more feasible for you to replace the vehicle? If your answer is "yes," you're better off doing away with collision and comprehensive insurance. Check the Blue Book value and see how much your vehicle is worth
Classic cars aren't "older" cars
Believe it or not, if your car is a "classic," you'll have to do with a special kind of insurance called classic car insurance. These are used for older, but collectible vehicles, so long as they're being used as a secondary vehicle. One car that fits this bill is the 1957 Chevrolet Bel-Air.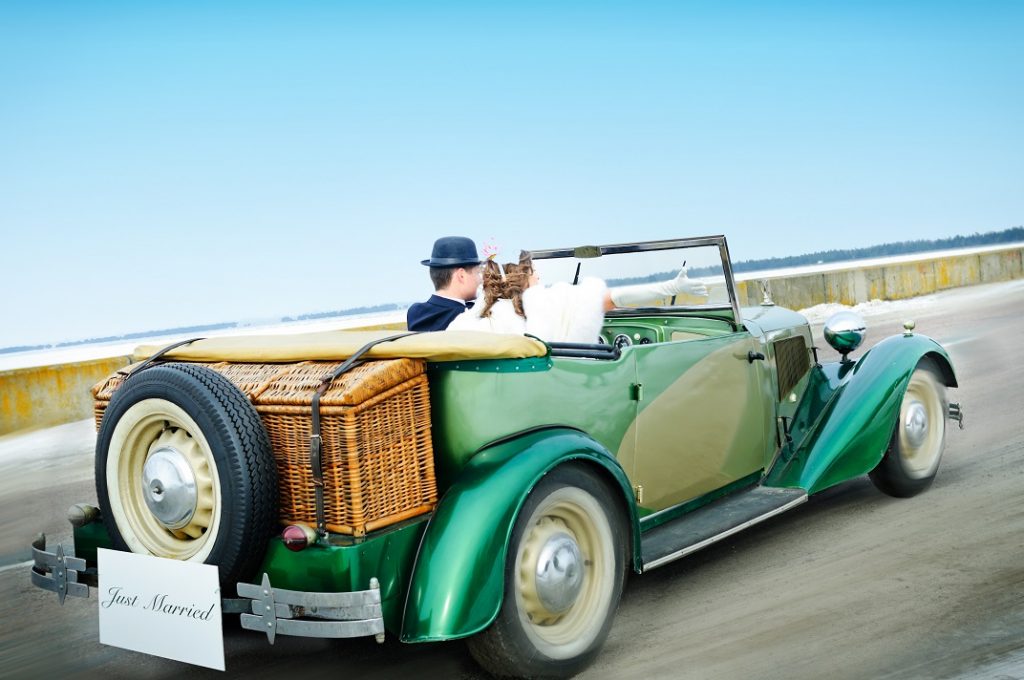 Auto Insurance For Newlyweds – To Combine Or Not?
When you get married, several things cross your mind. Car insurance, however, is generally not one of them. Truth be told, the effect of your marriage on car insurance premiums is something that probably didn't cross your mind at all.
That being said, you must put your car insurance policy on your to-do list – at least once wedding and honeymoon is done with. Believe it or not, your marital status has a huge bearing on your car insurance policies, and a combined one usually is more effective and less expensive for both of you – bar a few exceptions.
Combining Insurance Policies Will Help You Save Money
Even without changing your car insurance policy, chances are that your 'married' status itself will reduce your rates once your current policy is reviewed. Even with other factors being the same, your premiums are bound to go down by around 10-12 %. This usually happens because married couples tend to file a lesser number of claims as compared to single drivers.
When Is It Idea to Combine Policies?
If you're really looking forward to getting a better discount on your car insurance premiums, you will benefit from combining the separate car insurance policies of you and your spouse's into a single one. Even better if you are both in possession of good driving records and no coverage gaps.
Furthermore, when you combine your car insurance policy, you get more than one vehicle insured on a (later) single car insurance policy, which often allows you to avail multi-car discount from car insurers. Although you are still eligible for discounts if your family has a single vehicle.
Last but not the least, if you combine your car insurance policy with that of a homeowners or renter's insurance policy – and from the same insurance company, you can get an even better rate of discount, which will only lead to your saving.
Insurance Quotes for Married Couples
While driving records are a major factor affecting insurance premiums, they are only one of several equally important factors. For instance, in some states, the car insurance company will determine your determine premiums by keeping your credit score in view as well, making your and your spouse's financial history an equally important factor.
In order to get the best idea as to how your premium will get affected, you must make sure to quotes – both for adding yourself to your spouse's policy and vice versa. You should also try out other insurance companies to get a good view of comparative rates.
When NOT to Combine Policies
Even with the general benefits, there are certain situation when combining policies is not ideal at all and will in fact do more harm than good. For instance, if any one of you has a low credit score or less-than-ideal driving record, it is best for both of you to keep your policies separate. The combination of a high risk and low risk driver will only serve to increase the car insurance rates of the low-risk driver. Furthermore, the insurance company may decide to not combine a high-risk driver regardless of the price you and/or your spouse may be willing to pay.
In most cases, combining your car insurance policies when you're married is a great idea. If one spouse does have minor violation on their driving record, these can be mitigated by the combination of policies. That being said, if any one of you is indeed a high-risk driver, you are better-off keeping your records separate.
Before combining your policies, make sure to get proper quotes from multiple companies and work out a policy that functions well with your current requirements and your budget.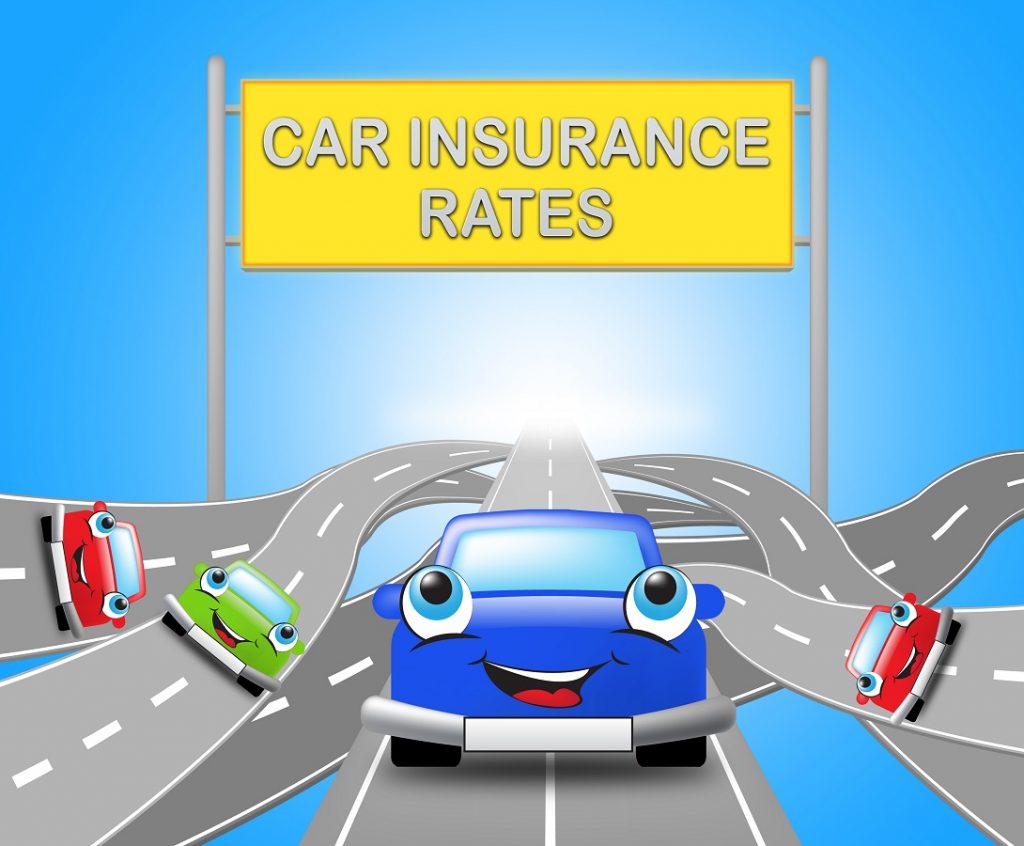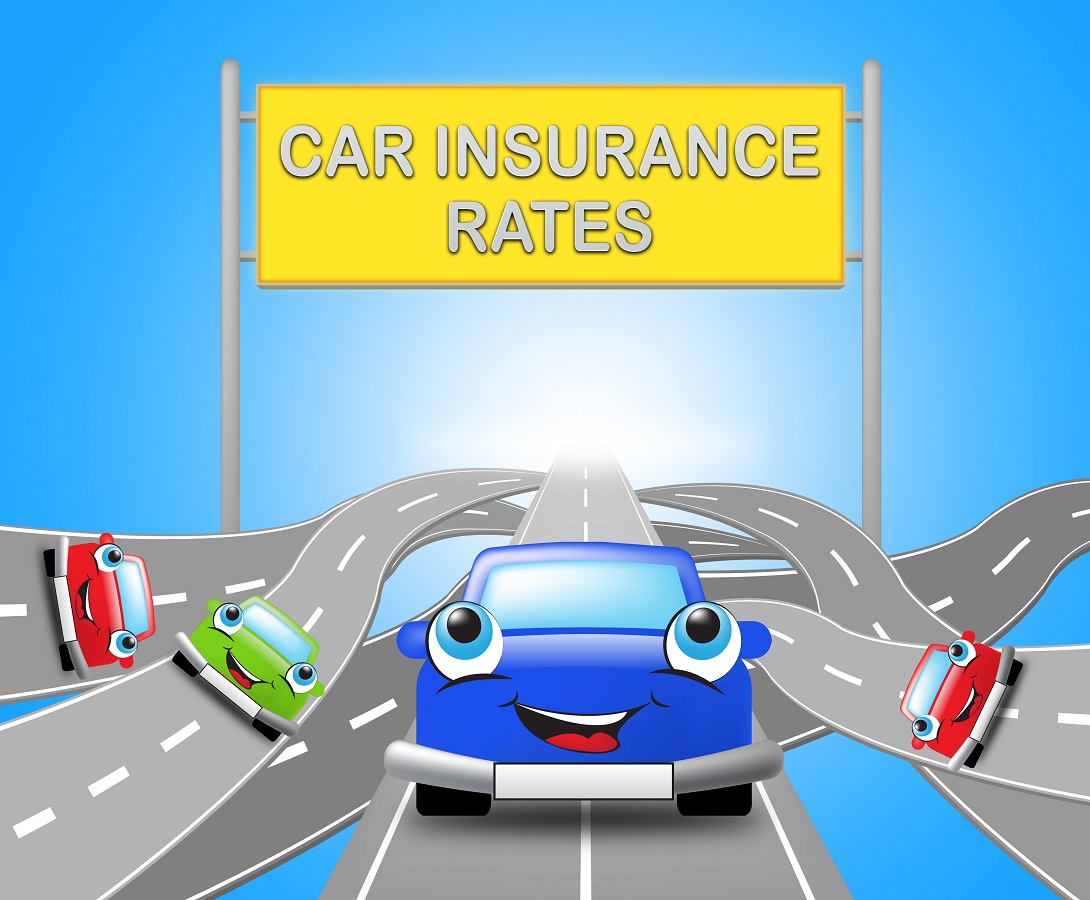 Auto Insurance Rates: The Why's and How's
Auto Insurance can contain so many different types of coverages in so many different amounts that it can be hard to pin down any exact policy that will work for every person out there looking to insure their vehicle. Your rates can change drastically based on factors like your living area, your driving history and your specific provider. When making the important decision to obtain auto insurance you will not only want to think about the types of coverage you would select but also many additional factors which can also impact your overall premium; we are going to run you through the top choices so you can make a informed and accurate decision that you will not regret.
Your Driving History
Depending on your past experience out on the road and what may show up on your driving record your available auto insurance rates could be either decreased or increased. It is a simple equation here, if you do not have a poor driving record or a whole bunch of tickets and accidents (more than the average individual in your area) then chances are that your rate will be lower than you may expect. On the other hand, if your driving record is scarred heavily then you should expect to pay more for the same coverage.
Available Discounts and Deductibles
When seeking to maintain a low rate on your auto insurance there are two very important things you should be aware of and those are any available discounts and deductibles through your provider. One good piece of advice is to choose a higher deductible to help lower your premium, although this does affect how much you will have to pay out of pocket given an accident scenario. You are going to have to pay up to the amount of your policy deductible out of your own finances if and when a damaging event should occur. There are usually also other ways to save on your premium amount by taking part in various available discount programs, most times these discounts go even deeper if you bundle up your coverage for something like your vehicle and your home or apartment. Often there can also be opportunities to save money by taking additional training courses, make sure to check with your provider to see what you qualify for before making your final decision.
Vehicle Type and Typical Usage
Another factor that can define your insurance rates is the amount of time you spend driving on the road. In most cases, the longer you commute to work or the more time you spend driving (and the longer the distance) the more likely that something could happen out on the road, so your insurance provider would raise your rates depending on your answers for that information. Additionally, you may not have thought about this but the vehicle you are driving also can make a big difference in the insurance rates that you will pay for it. In the same respect and distance and time on the road causing higher chances of an incident, an insurance provider will also look at the make and model of your vehicle and include information about the safety and reliability of your vehicle in their decision making process for your premium.
Where and How You Live
There are still more factors that come into play with your insurance rates that you should be aware of and the next one on our list is where and how you are living. You may ask… how does my living situation have any impact on my car insurance premiums? But the answer is that where you reside and the surrounding areas can play a significant role in your coverage rates. This is another statistics game your insurance provider will have to play as they leverage information about the amount of crime, traffic, level and rate of accidents and much more. It is also likely that if you live in or near a large sprawling city that you may have higher insurance rates to consider but keep in mind that rates can also drop if you own your own residence.
Your Age, Gender and Marital Status
Another factor for consideration in your policy rates are your age, gender and marital status. Oddly enough, it turns out that the statistics say that married drivers are less likely to get into some sort of accident than people who are not married; I personally find that hard to believe as after listening to my wife in the car for an hour I am ready to drive into a wall! Just kidding folks, my wife is a wonderful human being and I love her very very much (Hi Honey!). Additionally younger more inexperienced drivers that may be new to the road or just haven't had the time to practice very much are more at risk, while female drivers in general pose a lower accident risk than male drivers.
Your Credit Score and History
It can be tough enough to deal with building and establishing a solid credit history but rest assured that once you do it can help you with your auto insurance rates as well! There is a successful correlation made here between people who have higher credit scores and those people encountering lower levels of accident experiences across the road. We suggest staying on top of your credit and its history for many reasons but also because it will help you save money with your policy. This information is not allowed to be available for policy rate consideration in some states.
Your History of Coverage
Insurance providers want someone who is reliable and who has a history of taking care of their vehicle by maintaining auto insurance for it. If you have a lapse in your insurance coverage for your vehicle at any point in your past or if you at some point carried a very low amount of coverage (lower than recommended) then you may have the experience of higher auto insurance premiums.
There are so many different factors that go into addressing, assessing and creating the perfect policy for your car insurance coverage; once all of your information is collected and you state your desired coverages then a trusted insurance provider can help you review your available options. One or more of these various factors could be effecting your current auto insurance rates as well so make sure to gather your information and contact your local representative to learn more about how you can lower your premium or get the absolute coverage you deserve.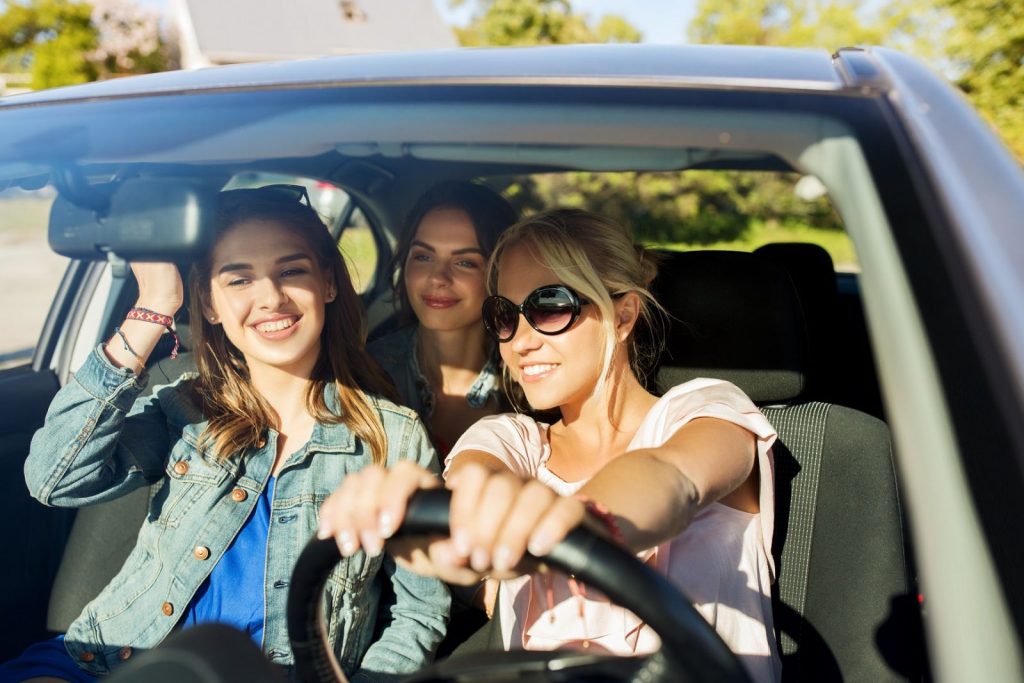 Keep A Close Eye On Your Teens Driving
As a young adult, beginning to drive for the very first time alone can be very exhilarating. It is seen by most teens and parents as a symbol of adulthood and the starting step to independence. Parents of teens get ready for this day long before the young adults do by building trust and communication. Driving by yourself can be scary but for both parents and young adults it is an exciting process if managed carefully. When your loved one is out driving for the first time you are still able to monitor their actions from home. Many services are accessible and tools available that help to aid in observing your child's tendencies while on the road. These tools can be purchased at an auto store or many vehicles have them standard nowadays.
Dangerous Driving Begins With Teens
Some parents feel that monitoring your child's driving habits may be a waste of time, especially if you trust them, but the Centers for Disease Control and Prevention stated in 2014 as many as 2,000 teens from ages 16-19 died in vehicle accidents and 200,000 teens were reported to have injuries. It is no coincidence that young drivers are rated to have the highest accident hazard per mile. This is in part because teens have little experience driving and can be immature and brash. It is with the help of each state and the driving laws that enable young adults to begin driving slowly and grow their familiarity on the road. Some states have it so that teens are constrained to driving at certain times and in certain areas. When they are able to gain a driver's license, it is the parents hope that they will be responsible and not drive preoccupied or under the influence.
It is important to note that the National Highway Traffic Safety Administration states that 1 out of 4 vehicle accidents resulted in death for underage drivers with alcohol. Most parents have confidence in their sons and daughters, but keep in mind your kids may not tell you everything. Young drivers are steadily becoming more distracted with the use of cell phones. The AAA Foundation for Traffic Safety examined almost 2,000 videos of distracted teen driving crashes involving cellular devices. The study showed that 60% of those vehicle accidents ended up being severe. Another statistic shows that young drivers using a cell phone had little or no reaction in half of the rear end collisions reported.
By establishing open communication at an early age with your child, they will know the proper and improper behaviors while driving. It is important to explain driver safety when teaching them to drive, and also reinforce safe driving habits hereafter. This will ensure that not only your family will be safe, but your car insurance bill will be too.
Drive Tracking Services
New cars are starting to be sold that have tracking devices already installed. Buying a car that's only a few years old for your teen may help you keep an eye on their driving habits, and below are some features that you might see installed in newer vehicles.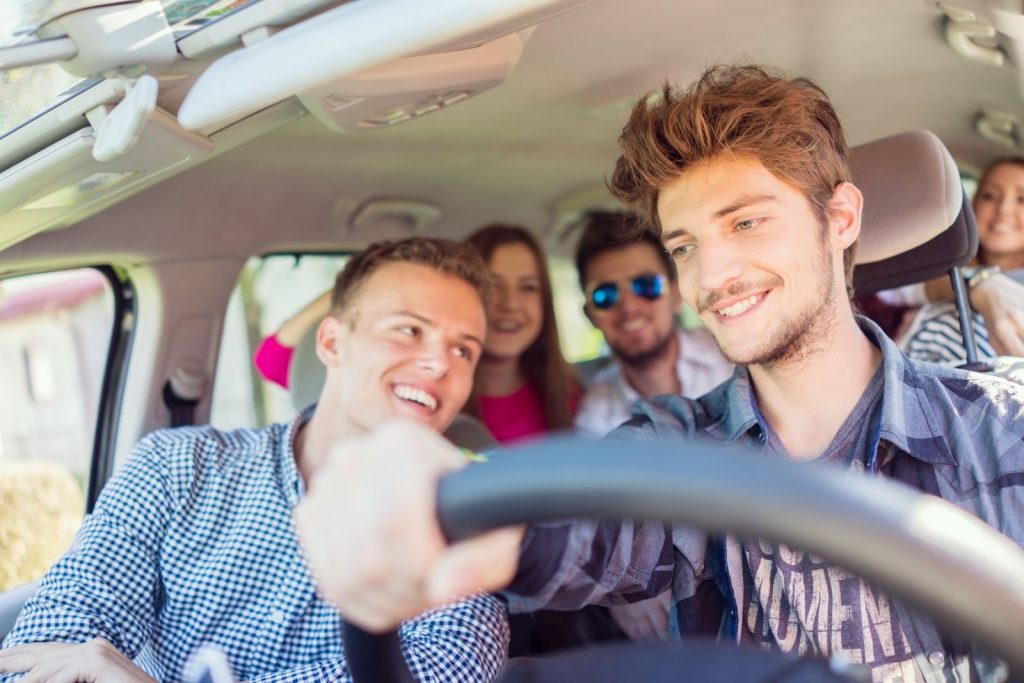 GeoFencing – Sends alerts through text message or email when the vehicle enters or exists a border.
Destination Alerts – Sends alerts through text message or email when your vehicle reaches one of your preprogrammed destinations.
Speed Limit Alerts – Parents are able to limit the cars maximum speed. Drivers may try to speed up but will be unable to do so.
Volume Limit Alerts – Parents are able to limit the cars speaker volume from home. There are some services that allow you to prohibit unappropriated radio stations as well.
Do Not Disturb Mode – While your teen is out driving, this service forwards all incoming calls to voicemail and keeps all messages hidden until your vehicle is at a complete stop.
When shopping for a new car, especially for your teenager, keep in mind that newer vehicles may or may not have tracking devices. This is something to consider when purchasing the car, or trying to add onto your vehicle afterwards. Many services and tracking tools utilize a monthly fee or require a subscription.
After Market Tracking Services
There are some tracking devices that can be purchased at an auto shop and installed into your vehicle. The diagnostic port for your car is normally under the drivers dash and to the left. A study done by Consumer Reports suggests that cars manufactured after 1996 should have this technology available for aftermarket purchase. After the report was published, many more companies began to create different types of tracking devices. Many of these tools such as Zubie, Mastrack and MotoSafety all work similarly but have a few differentiating qualities.
All driving tracking tools can be controlled from a home computer and edited to preference. Parents have the ability to set geographic boundaries that lets the driver see on a map. Parents can also monitor the vehicles destination and course. If your vehicle crosses a limit such as speed, borderline, or volume, a notification will be sent to you directly through either text message or email alert. Almost all driving tools can also be viewed on a mobile device or tablet and not just from at home.
Alerts are also sent to the parents if your child decides to disconnect the tracking device or reconnects one in the vehicle. Drive Cam is an alternative tool that parents can use to video monitor their teens driving from inside the vehicle. A video camera is attached on the inside of the vehicle behind the rear view mirror to record young drivers on the road. This device can be helpful as it films any dangerous driving and notifies the person driving with a series of changing lights. This device makes it easier for parents to review driving habits with their teens and have video examples.
The University of Michigan Transportation Research Institute states that teen drivers that utilize driving tracking devices along with constructive criticism from parents change their dangerous habits almost immediately. Teens were less likely to change their behavior if they were notified by the tracking device, but there was no follow up and review from the parents. These Tracking devices can be very helpful when teaching your child how to drive safely, however it must be coupled with education and pointers to be truly effective. Tracking devices can also be installed and utilized in other family member's cars such as Grandpa or a nanny.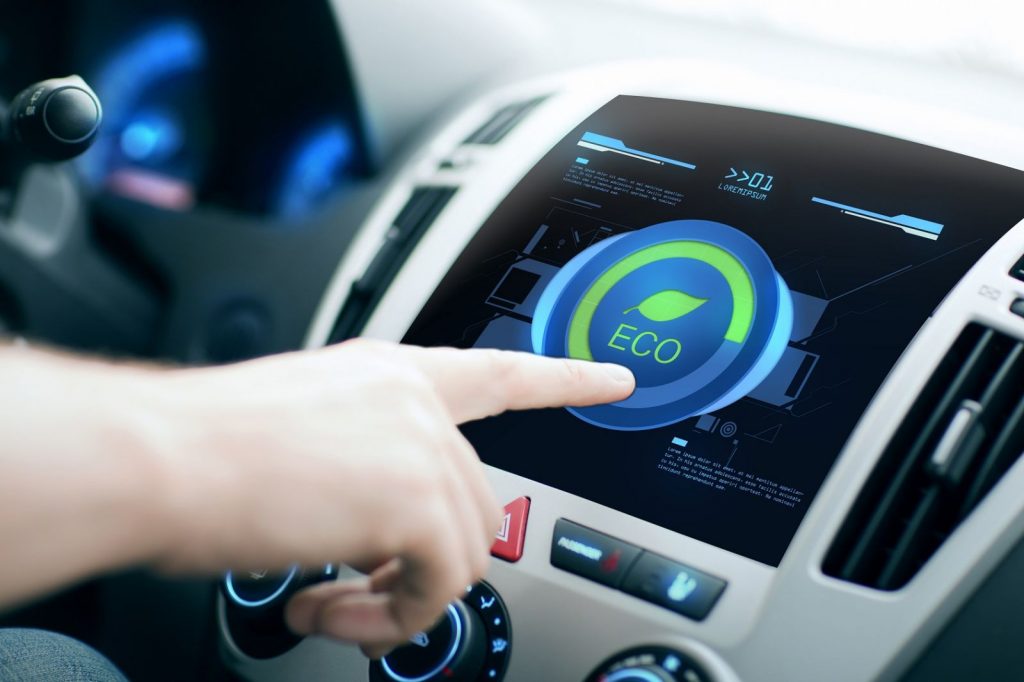 Green Driving Options & Tips For The Road
In the past eight years, gas prices have dropped significantly but Americans are still getting excited over saving more fuel with new resourceful vehicles. Recently, the Consumer Reports Study stated that just over half of drivers in America foresee the next car they purchase will have improved gas mileage. For normal car buyers, going green can feel a little intimidating, particularly if you have never owned a fuel efficient vehicle before. Below are the most important green buying tips that can educate you and help save more money in the long run.
History of Green Vehicles
There are many differences in green vehicles today. This can make purchasing a green vehicle a little complicated for your first time. Green Vehicles are either a hybrid, or electric and you need to know the difference to make sure the vehicle you purchase is right for you. Most people would not believe that the use of electric vehicles dates back to the 1830s. Back then electric cars became high in demand and stayed that way through the 19th century. Henry Ford disrupted the green movement with his invention of the assembly line. Ford made engines that were cheaper to produce and therefore made it less expensive for the consumer to purchase. As a result electric cars became less popular and almost nonexistent.
Today, most gas stations and highway rest stops are better equipped to help those driving electric cars. The biggest concern for green drivers is the distance that can be driven on a single charge. Car manufacturers are hoping to increase the mileage driven on one charge and so far Tesla is beating other companies with the Model S 85D that can drive 270 miles on one charge. Generally electric or green cars can drive an average of about 100 miles before needing to stop. Hybrid vehicles were created in 1997 by Toyota to alleviate the gap between internal combustion engines and electric ones. Hybrid vehicles have both motors installed and allow for drivers to still keep the ability to drive many miles while still being ecofriendly.
Hybrid Vehicles
The HEV or Hybrid Electric Vehicle was the first of it's kind and it allowed for the driver to use a gasoline engine when traveling at high speeds then switches to electric once a slower pace reached. An HEV never needs to be connected to electricity because the electric motor is able to recharge using the excess energy from the vehicle braking; this concept is referred to as regenerative braking. Hybrid Electric Vehicles come standard with both engines to make the car more resourceful. The electric vehicles that require charging are known as Plug In Hybrid Electric Vehicles or PHEV. These cars vary from HEV because the electric motor, as opposed to the gas motor, is the primary energy source.
This is the main reason why PHEVs require a recharge in between trips. The PHEV will utilize the electric engine up until the charge runs out and then switch to gasoline. The gasoline motor help to recharge the electric battery while keeping your vehicle moving on the road. This is very helpful for drivers that want to go green but still are new to electric vehicle customs. Hybrid cars have come a long way, and both HEV and PHEV vehicles can help save money at the gas station but it is important to do research of the different models available on the market. Some companies may have the same distance limits to their electric engines while one may still be more fuel efficient than the other.
Charging Electric Vehicles
Electric Vehicles and PHEVs require a charging station at home or out traveling and finding an electric station is much more challenging then pulling into a gas station to fuel up.
Owners of electric vehicles take advantage of setting up a charging station at their place of residence. The vehicle is able to charge easily in a garage or even outside while it is storming, as long as there is a usable outlet. There are two types of vehicle chargers, the AC Level 1 that can restock 5 miles per charging hour, and the AC Level 2 that will replenish the battery twice as fast. It is important to consider the monetary saving when comparing the electric motors to gasoline ones. The U.S. Department of Energy stated that cost to recharge an electric battery would be the same expense as running a residential air conditioner for roughly six hours. Electric vehicle owners should always leave the house considering where or when their next charge will be. Luckily, a new website PlugShare allows members to view charging stations that are nearby to their location and also a map of public stations close to your destination. Another great feature in PlugShare is a list of available residential chargers provided by other registered users. Not all charging stations are made the same, so pay close attention to your electric vehicle requirements.
The Government Encourages Green Vehicles
Although hybrid and electric vehicles may be very expensive, and it may difficult worrying about charging stations, the IRS and some local governments have helped to increase the benefits by offering tax cuts for electrical vehicle owners.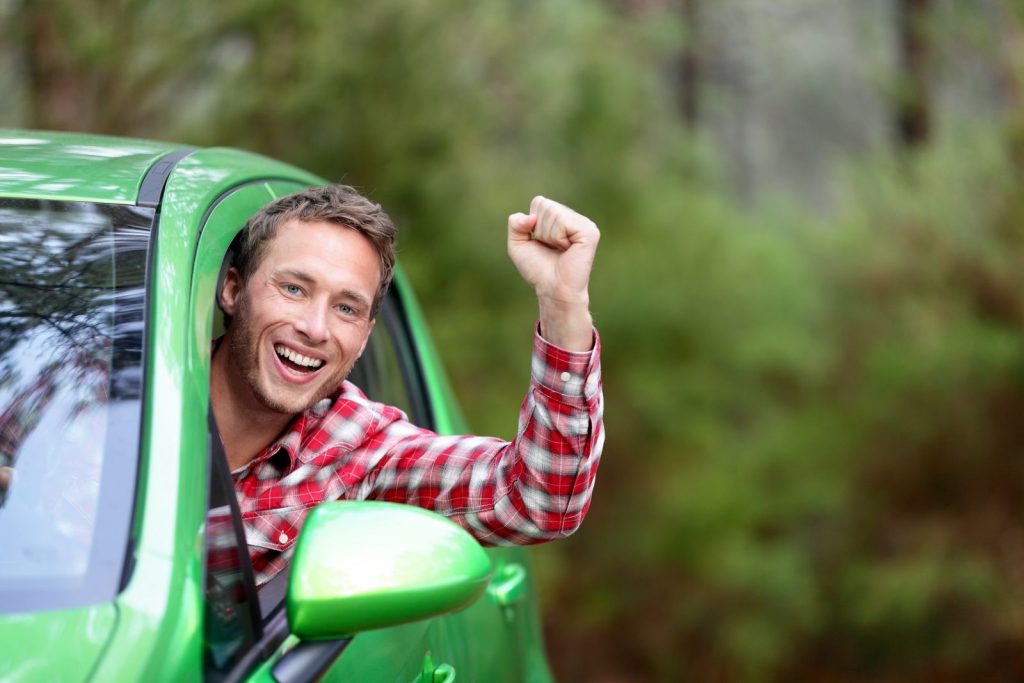 Explained in more detail, the IRS applies a credit to all owners who bought an electric vehicle after the date of December 31st 2009. The general amount credited back to owners was about $2,500 but could be at maximum $7,500. Your vehicles battery capacity is another factor in the amount of money credited back to you so it is best to check with your vehicle manufacturer.
The credit received for purchasing your electric vehicle will be shown on your tax statement deducted from the amount of income tax you owe. If your income taxes due are less than the credit applied from the IRS then you will not have to pay any income taxes, however, there will be no reimbursements for the difference. It is important to mention that an electric vehicle must be bought new for the credit to be applied. Electric vehicles available for sale that are used or leased will not qualify for a refund. Another note to mention would be that after the vehicle manufacturer has sold 200,000 electric vehicles, the credit will no longer be valid. When buying an electric vehicle of fuel efficient car, check with your state as there are other discounts for purchasing or installing charging locations.
Other Resourceful Options
Electric Cars and Hybrid Vehicles offer great ecofriendly options for traveling. Although most people think about HEVs when they go green, there are some other options available to the consumer to help reduce waste and emissions as well.
Diesel Engines
It was once known that diesel engines produced a large volume of emissions, but today, the current diesel engines produce less pollution then the typical gasoline engine. Drivers can also travel a longer distance on a full diesel tank and the price to fuel up is usually about the same as gas. Finding a diesel gas station is not difficult as most stations have a diesel pump installed. Also, can always be an alternative choice for someone who does not want an electric vehicle.
Conscious Driving
You do not have to go buy a new vehicle to help save on fuel. There are some conscious choices the driver and passengers of the car can make to improve your cars proficiency. Techniques such as rolling down the windows instead of using the air conditioner or changing your driving route to avoid more stops can help increase your gas mileage. Drivers should avoid changing speeds when on the highway and keep the vehicle at a steady pace.
These can help save some money and wear on your car. Another way to save some fuel for your vehicle is coasting to a stoplight instead or slamming on the brakes at the last minute. Also, always remember, the faster you are driving, the more fuel you are using. These conscious driving practices may be difficult to begin, but will ultimately end up saving you money and your vehicle some years.
Caring For Your Car
Caring for your car can help lengthen its life and effectiveness as a vehicle in top condition will be most fuel efficient. Vehicle owners should make a point to read the cars manual and adhere to the recommended service schedule. Having a professional properly inflate the tires and look over the vehicle every so often will prevent future problems and increase fuel mileage. Cleaning out the items in your vehicle can save some gas too because hefty objects can weigh on the car and reduce gas mileage.
Leaving Your Vehicle At Home
Although not an option for everyone, leaving your vehicle at home and driving less is the best possible way to reduce your emissions. Mapping out the best and closest driving routes can make a big change in your gas if taking the bus is not for you. People can research on google and other map services a fuel conscious route to work or everyday stops. Alternatively, scheduling a carpool with some coworkers can help make the drive more fun and save everyone involved some money.
Reduce Your Carbon Footprint
There are many ways that people are able to reduce their carbon footprint and also save some money. Being conscious about the environment should not mean limiting your daily interactions, but rather change them for the better. Considering an alternative fuel vehicle can help preserve our green earth for generations to come.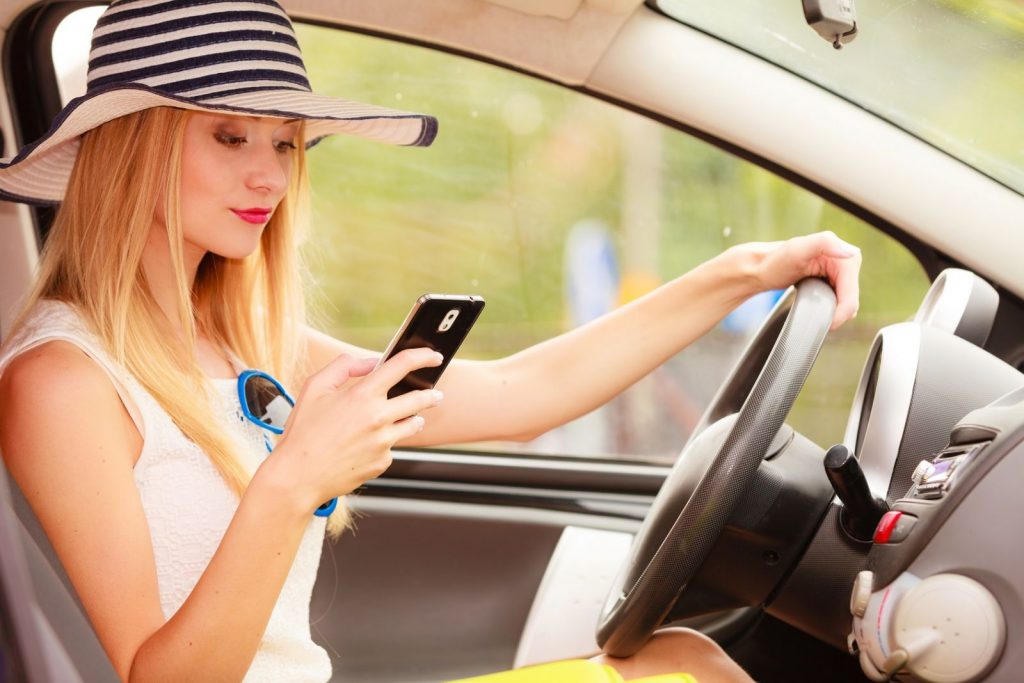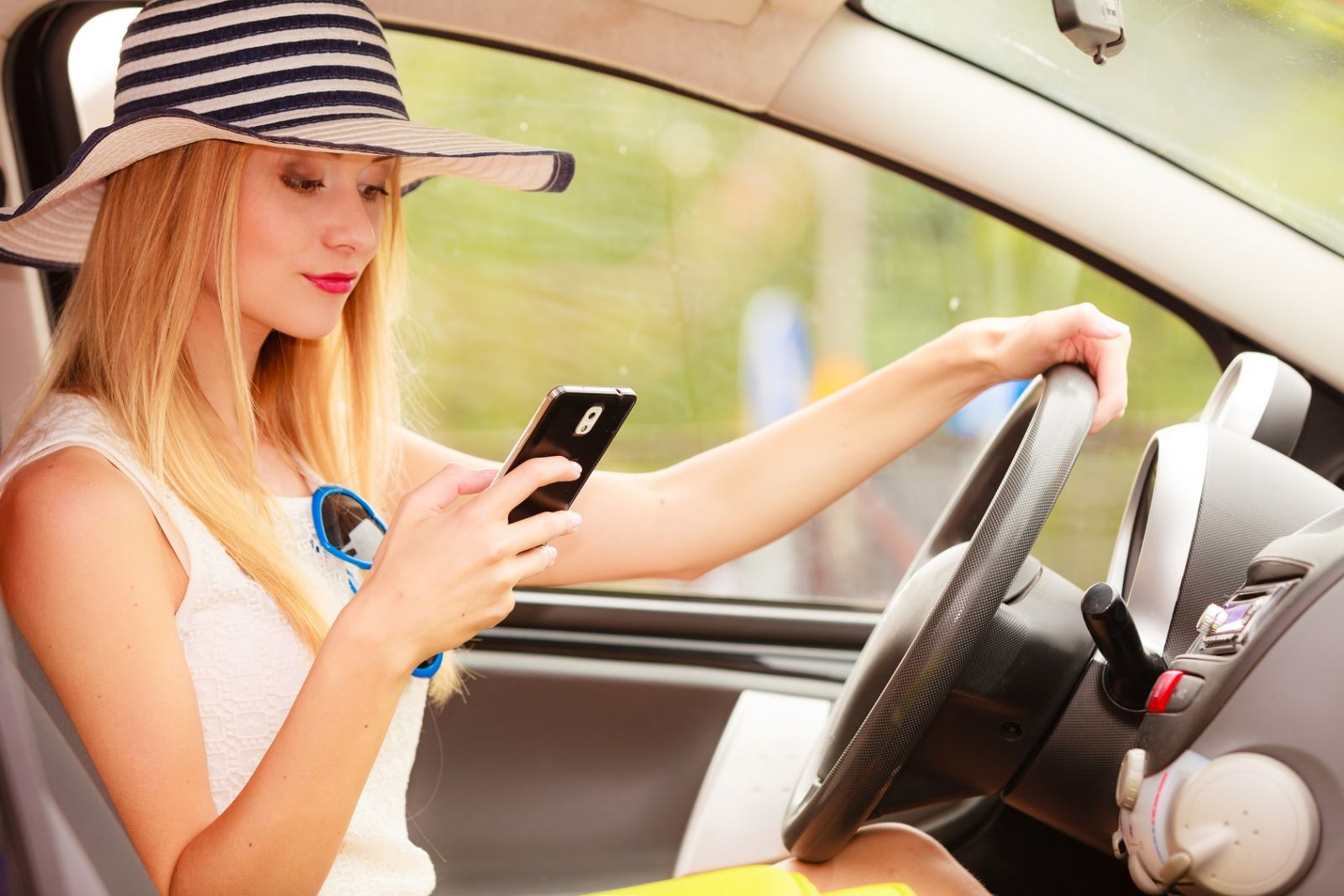 Avoid Driving Distractions
Everyone is guilty of distracted driving at least once while others are repeat offenders, but what people don't realize is that preoccupied driving is very dangerous. Teenagers are usually at fault for texting and driving, however experienced drivers can be seen distracted driving as well. Most people are able to operate a vehicle fine while having a phone conversation, a quick lunch, or adjusting the radio, but it only takes a second for an accident to occur. Imagine that you are driving on the highway at 60 MPH, within just a few moments you have covered the distance of a football arena; now imagine that same scenario without looking at the road. This is a good illustration to show the seriousness of driving while distracted. We should all be conscious of our actions and take this into consideration next time you get into a vehicle.
Reasons People Drive Distracted
The Official US Government Website for Distracted Driving states that there are a many repetitive actions that people can avoid to help them drive safer. They also provide many tools and stories of lives that are impacted from distracted driving, below are some of the preventative measures you can take to keep everyone safe.
No Texting
Do not text or message on your phone or any other device while driving, this ensures that your focus is on the road at all times. Most phones now have a "silent mode" that will quiet the phones messages and calls so take advantage of this setting while you are driving. If it is an emergency and you need to use your phone, pull off to a safe spot to stop the vehicle before messaging.
No Phone
Put your phone somewhere it won't distract you. Drivers will see a notification on their phone and naturally go to look at it, removing their eyes from the road. Since this is a normal reaction, it is best to put your phone away in your bag or out of sight so you will not be unfocused.
No Eating
Eat or Drink before or after you travel in your vehicle. Accidents can happen from simple actions like trying to eat lunch on the go, which is why it is best to eat outside a moving vehicle. Drivers can easily spill a drink or drop their food resulting in the vehicle swerving, changing lanes, or causing an accident.
Passengers Can Be a Distraction
Remember to always focus on the road when having conversations with passengers. It is common for people to ride along with you to work or out with friends, but having others in the car with you can often lead to disturbances while driving.
No Grooming
Always finish getting ready before you get into the car. People don't realize that looking in the mirror while driving is very dangerous. Sometimes you can see people applying makeup or changing into different clothes while operating a vehicle, but this is very hazardous and taking a moment to do these actions before you leave is easy and helps to keep the road safe.
No Mapping
Have your driving route planned before you begin to travel. Trying to read a map or your phone while operating a vehicle puts others at risk. If you know your destination, it is easier to look at map before you leave or program the address into your GPS. If you decide you must look at a map, pull over and stop the car before doing so.
No Videos
All media devices should be view-able to the passengers only. Sometimes parents let their kids watch movies or play games in the car and this can be a distraction to the driver. Stay mindful of the road while operating the vehicle and keep all media devices behind the driver.
Pre-Program Stations
Adjust the radio while at a complete stop. It can be hard to tune into your favorite station while driving down the road, so make sure to either pre-program your stations or wait until you come to a stoplight to adjust them.
Although some of these suggestions may seem like common sense, many of us do at least one of the distractions listed. Being prepared and aware while driving decreases the chance of an mishap and keeps your family and others safe.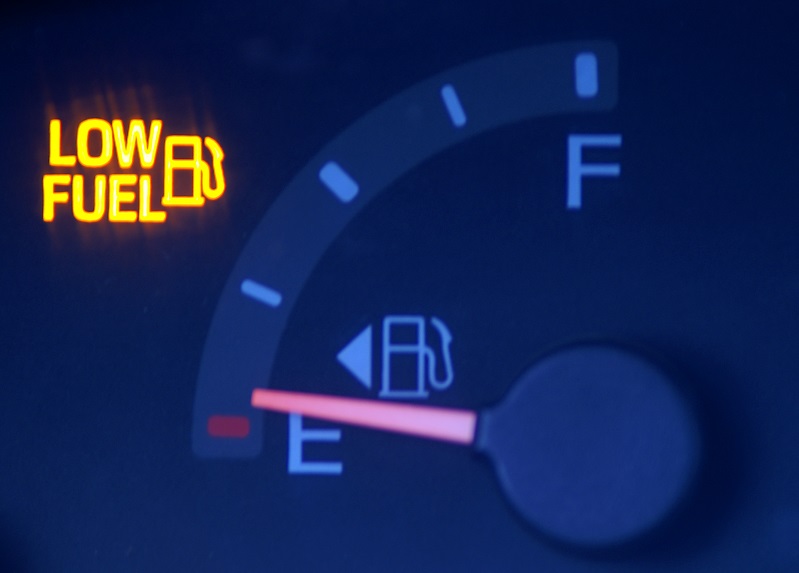 Drivers know that when their gas light comes on it's time to refuel and stop at the next gas station, but when there is not a gas station in sight and your light comes on, it can be very worrisome. Driving with your gas light on is stressful because no one wants to be stuck on the highway without gas. It is important to recognize your gas tanks limits to relieve stress and keep you on the road.
There are other dangers to letting your gas tank run out besides just being stuck so it is essential to know how far your vehicle can drive on empty.
Driving With the Gas Light On
Having to pull over on the road because you are out of gas is very stressful and could also place you in a treacherous position. Vehicles on the highway travel at fast speeds and sometimes are not able to make proper adjustments in time for broken down drivers, resulting in an accident. Running out of gas in a desolate area can be very dangerous as well. People have had to spend the night in their vehicle due to snow storms or waiting on help to arrive. If you are traveling long distances it's not a bad idea to have a spare gas tank with you.
There can also be unseen damage done to your vehicle from consistently running out of gas. The catalytic converter can be harmed or ruined resulting in more time and money put into your vehicle, or perhaps it can deteriorate the fuel pump because of debris that is commonly found in gasoline. Either way, these warnings should not happen in the beginning, but if you let your fuel get low constantly it may end up costing you more money.
Miles to Empty Gauge
Many of the new car models have a gauge that will let the driver know how many miles they have left to empty. This is a nifty tool that many individuals are now using instead of their gas light. This can also be problematic because that gauge is based on a rough calculation of your average mileage and not an exact estimation of how much gas is left in your tank. The "miles to empty" gauge should be used to evaluate your best gas mileage and not the distance remaining until you run out of gas.
Driving On Empty
In order to determine how far your vehicle can drive on empty, you must take into consideration your vehicle model, the driving conditions, and your personal routine. Some car manufacturers allow for the vehicle to travel up to 90 miles with the gas light illuminated while others are only 20 miles. YourMechanic car and driver website has a chart available to help you determine how far you can drive with the gas light on based on your vehicle make and model. For cars that list "N/A" in the descriptions, the calculation is based on how many miles left to empty. Take a look and see how far your vehicle can go.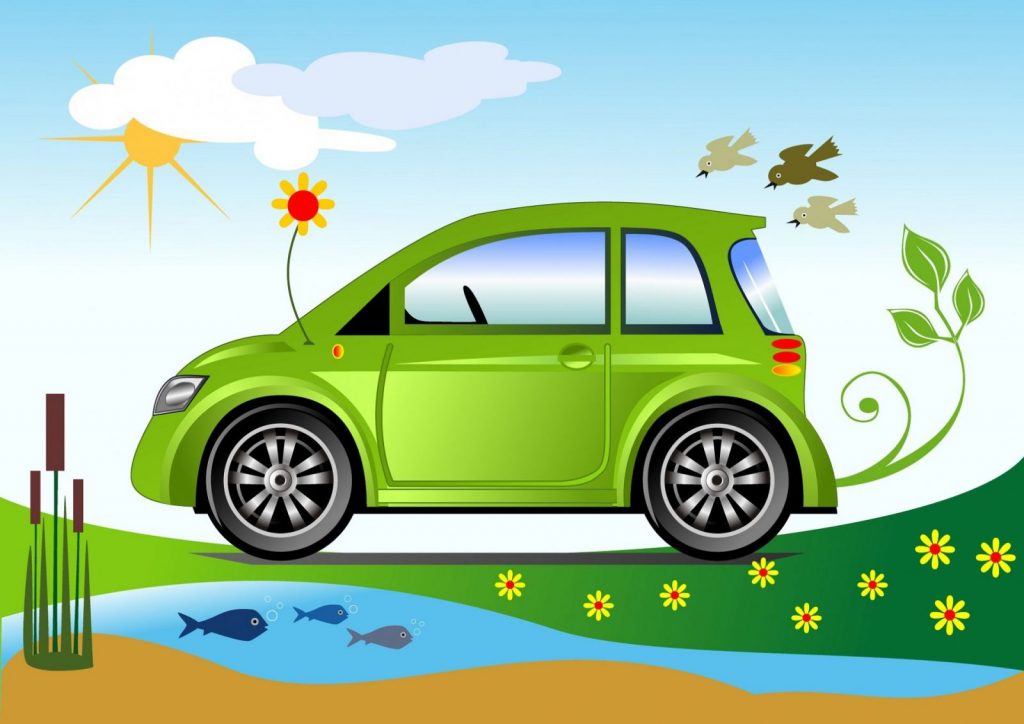 Eco-Friendly Vehicle Options
Drivers today get excited about purchasing a new vehicle, especially if that car gets great gas mileage, and there are many vehicles on the market now that offer eco-friendly or electric options. It is fortunate that the auto industry is moving in a green direction to reduce travel emissions and help mother earth. Everyone wants to save money and not all drivers are familiar with eco-friendly vehicles. Many of us have never driven an electric car and don't know the first steps in determining which vehicle is right, so below are a few things to think about when buying a green car.
Green Vehicle History
There are different types of green vehicles available on the market so it might be intimidating trying to pick the right one for you. Here is a brief history of eco-friendly vehicles to provide a little more knowledge as to how they evolved and what the differences are. Electric vehicles can be dated back to the 1830s and were very common up until the 20th century. Electric motors were invented before internal combustion engines but were more costly to manufacture. When Henry Ford invented the assembly line, internal combustion motors became cheaper than their electric predecessors, thus making it impossible for them to compete in the auto industry. Nowadays car companies are trying to bring back the eco-friendly vehicles since there is a plethora of highways and rest stops across the US.
The biggest factor plaguing the electric auto industry is the distance an eco-friendly car can travel. Many electric models can only travel up to 100 miles on one charge, which is not enough for the typical consumer. Tesla has come out with the Model S 85D which is able to travel 270 miles before needing to recharge, but it is also much more expensive than the typical electric vehicle. One solution to the low mileage problem is the hybrid vehicle. A hybrid car uses both an electric motor and gas motor so the owner is able to travel a long distance without having to stop as frequently.
Hybrid Vehicles
Hybrid vehicles will use the electric engine when traveling on city roads or at steady paces and then switches to the gasoline motor if more speed is needed. This type of hybrid is called an HEV or Hybrid Electric Vehicle. Since the HEV battery is recharged from harnessing the extra energy used when hitting the brakes, the electric motor rarely needs to be charged. This is a big bonus for first time HEV users. The PHEV or Plug-In Hybrid Electric Vehicles is another type of eco-friendly car. This vehicle is similar to the HEV in that it has both an electric and gasoline motor. The electric motor is utilized primarily when traveling and is only switched to gas when the battery is low. The gasoline engine does assist in recharging the electric motor but PHEVs are required to be plugged in to fully refill the battery. It is up to the consumer to decide which type of hybrid vehicle is best for them but if you decide on a hybrid as opposed to a traditional vehicle, it will save you money on gas and trips to the gas station.
Charging Electric Vehicles
When needing to recharge your electric vehicle, it can be cumbersome trying to find a proper charging station and much more challenging then locating the typical fuel station. Drivers that own an electric vehicle are able to purchase an at home vehicle charger to set up either outdoors or in a garage. Buyers can pick between and AC Level 1 charger or the AC Lever 2 charger. An AC Level 1 charger will return 5 miles of distance per one hour charging, the AC Level 2 will do twice that. Recharging an electric vehicle can get expensive, especially if it is your primary vehicle. The U.S. Department of Energy states that the cost of completely recharging and electric vehicle will be equal to the expense or running a home A/C unit for about 6 hours. This is an expense most people prefer rather than the rising gas prices. Charging you hybrid or electric vehicle is becoming easier than ever with modern technology. PlugShare is a business that allows members to view nearby charging stations while on the go. These stations can be public or private and are viewable from PlugShares website.
Government Benefits for Green Vehicles
Buying a new car can be very expensive and those of us in the market for a hybrid vehicle expect the price to lower that a traditional car, but that is not always the case. Electric vehicles can be just as expensive to purchase as regular vehicle, so the government has issued tax benefits to help offset the cost. The IRS has issued a tax credit for electric vehicles that are required to be plugged in to recharge the battery. Depending on your battery size, the credit could range anywhere between $2500 and $7500. This credit is then applied to your income taxs, reducing the amount you owe, or paying them off. If the IRS credit exceeds your income taxes due, it will be paid but there will not be a return of the balance difference. This government benefit is only available if you bought your electric vehicle new. Leased electric or hybrid vehicles and used vehicles will not apply for any IRS benefits, but some states around the country are offering benefits for installing vehicle charging stations. Check with your local government or dealership to see if you qualify for any incentives.
Other Green Options
If you're not ready to purchase your first electric vehicle, there are still some other options and changes you can make to help your vehicle become greener and environmentally friendly.
Diesel Engines
Although diesel engines have been around for a long time, many people believe they are toxic to the environment, but that is not true. Diesel engines have the ability to travel further with less emissions polluting the atmosphere. Diesel fuel is about the same expense as gasoline and is available at almost all gas stations.
Hypermiling
The concept of hypermiling is described as the ability to control your driving habits in order to conserve fuel. Drivers can practice this by actions such as, coasting to a stop light and keeping a steady MPH while driving on the highway. Use these movements in the future and you might notice less money spent in gas.
Care for Your Car
When was the last time you took your vehicle into an auto mechanic? Drivers normally do not do consistent maintenance on their vehicle unless they are changing the oil or something is broken. Taking your car into a professional every few months can help keep your engine is top working order, which is essential for saving money on fuel. Making sure little things like your tire pressure and inspections are up to date will help keep your car on the road for longer.
Conserve Fuel
Although many of us take a commute to work, it might be beneficial on your wallet and car to consider other forms of transportation. Taking the bus a few times a week or scheduling a carpool with other co-workers are great ways to preserve your car and gas money. Also, instead of running to the store for dinner every night, try and plan to go once during the weekend so you will not be driving as much.
Reduce Your Carbon Footprint
Drivers are able to conserve fuel either by purchasing a new car or tuning up their old one. Hopefully some of these tips will keep you and your car in healthy working condition.